Explore Our Custom BLDC Motors for AGV Applications
Orbex Group
In our last blog post, we discussed when it makes sense to customize your brushless DC (BLDC) motors—unlocking cost and performance benefits compared to commodity motors. Continuing this series, we now turn to automated guided vehicles (AGV), which make up one emerging application for BLDC motor customization.
AGVs play an increasingly important role in the factories and warehouses of the future. Because BLDC motors deliver reliable performance across speeds and torque ranges, already they're a good fit for continuously rotating joints in robotic vehicles.
Custom Motor Wheel Drives
We recently developed two custom BLDC motors for AGV applications. The first incorporates a 2-kilowatt, 120-millimeter frame motor with integral brake and encoder, as well as an optional wheel and tire.  This motor integrates a very compact, yet torque-capable, roller reducer directly coupled to the motor output.  This arrangement not only saves space and cost but also increases driveline stiffness.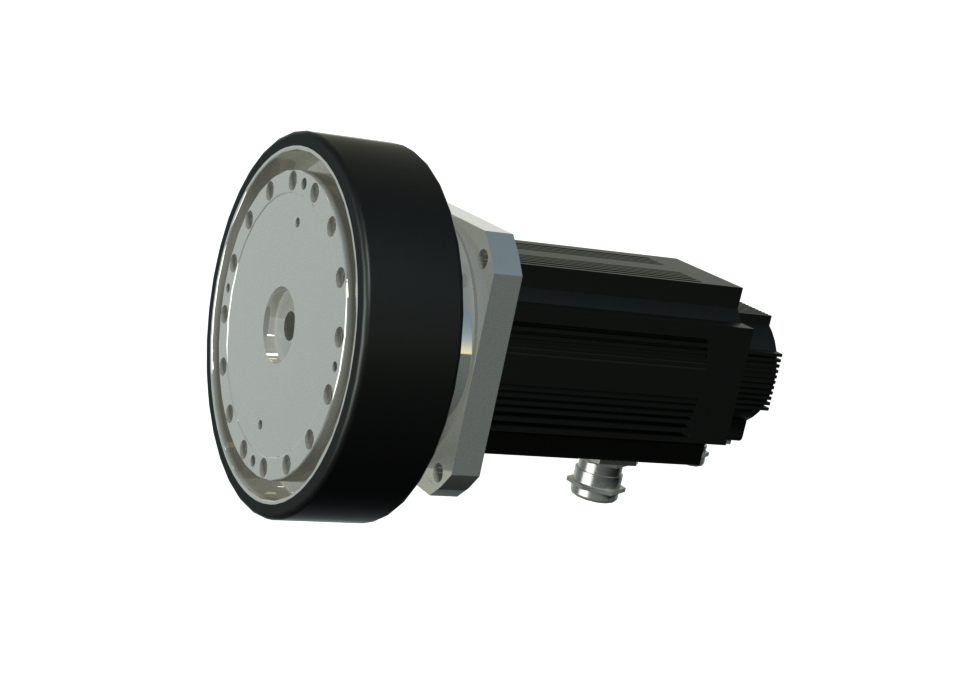 The second is similar smaller system based on a 1-kilowatt, 80-millimeter frame motor.
Notable features include:
Gear ratios as low as 16:1—achieving speeds of 2 meters per second
High radial load capabilities for carts with payloads up to 2,000 pounds
Optional case rotation, which centers loads over output bearings to minimize moment loading
Learn More
While our custom 120- and 80-millimeter motors are two recent examples for AGV applications, we can create more depending on your unique requirements.  Watch the video below for an overview and make sure to check back next month for more examples of custom motor projects.