Washdown-Ready Slip Rings — Delivered Fast
Orbex Group
Sometimes, finding components that can withstand caustic washdown conditions in food and beverage applications requires a custom product, driving up cost and lead times. At Orbex, we offer standard slip rings that can withstand these conditions — and best of all, they're available fast.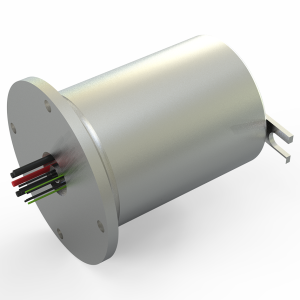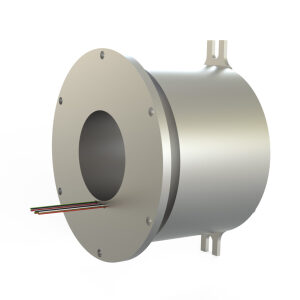 Environmental Resistance
Our slip rings for washdown applications feature stainless steel housings with an aluminum option also available, while an IP65-rated, sealed design offers enhanced protection from dust and fluids. Thanks to these features, our standard slip rings are durable enough for washdown events with corrosive, high-pressure cleaning agents.
Simple Setup
To ensure smooth installation, our washdown-ready slip rings offer flexible mounting options with through-hole diameters ranging from 25 to 100 millimeters, and a capsule package if a through-hole is not required. This standard offering also includes four and six wires for power and signal, respectively.
Industry Standard Communication
These slip rings support a wide range of standard industrial network protocols such as Ethernet/IP, EtherCAT, Profibus and more. Beyond providing widespread connectivity, our slip rings boast fast data transmission, with 100 Mbps Ethernet options available.
Customizable
The modular nature of our slip rings allows us to easily configure a standard solution to better fit your needs. You can even work with our engineers to add additional features like more power or signal circuits, all while benefiting from lead times as short as four to six weeks.
For more information, check out our slip rings for washdown applications.